Alnylam Clinical Development Pipeline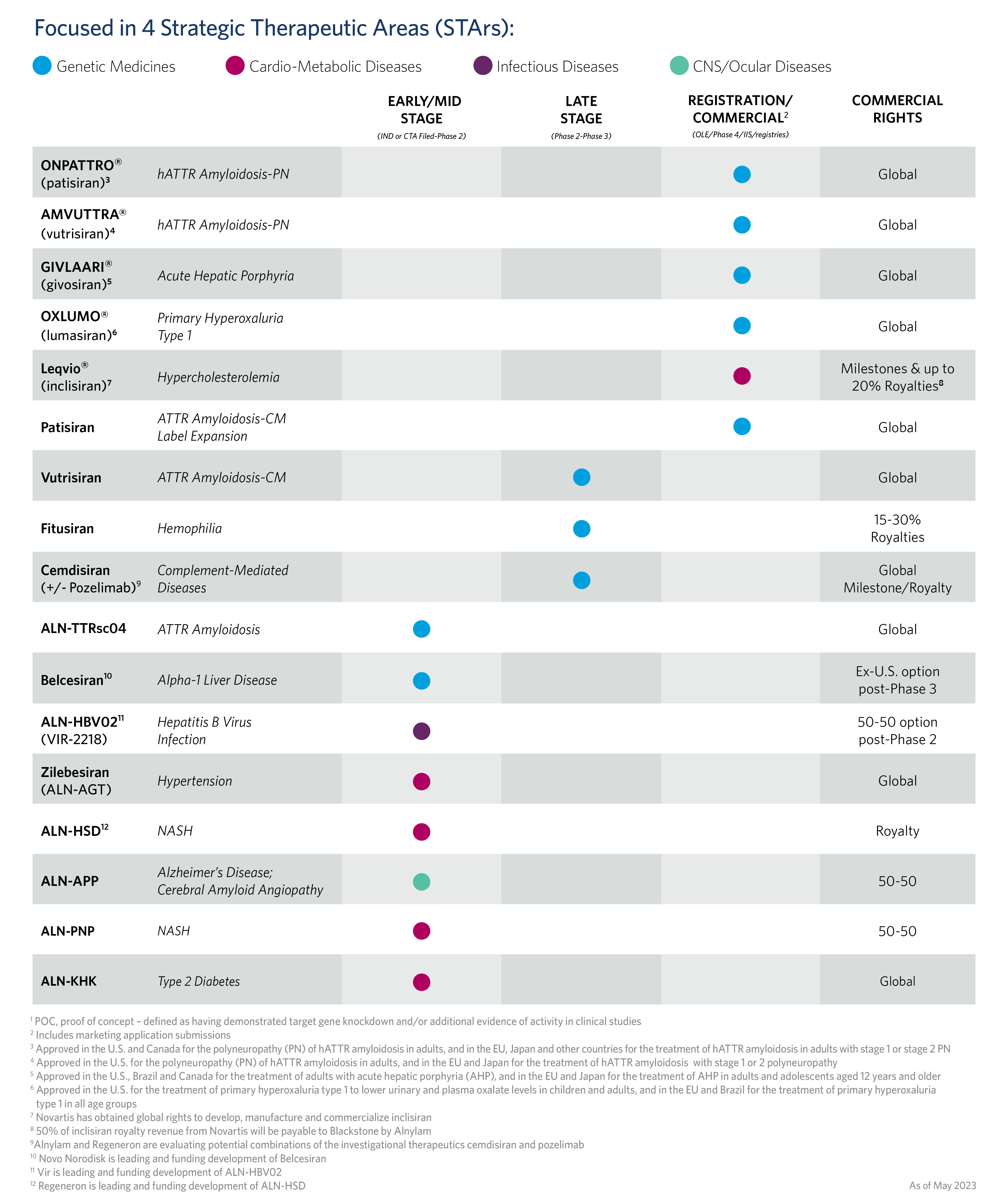 Early Stage (IND or CTA Filed—Phase 2)
Learn more about the latest in Alnylam news from Capella—the destination for updates on our progress in translating the science of RNAi to innovative potential medicines.
SIGN UP FOR EMAIL UPDATES
Receive news and updates on the work at Alnylam that affects you most.
Custom Body Class
our-pipline-capella
You are now leaving Alnylam.com
The following content may not be associated with Alnylam Pharmaceuticals.
Links to all outside sites are provided as a reference for our visitors.
Alnylam Pharmaceuticals does not endorse and is not responsible for the content on sites that are not owned and operated by Alnylam Pharmaceuticals.
Proceed to Site