comprehensive goals met in MassBio's Diversity, Equity and Inclusion (DE&I) public pledge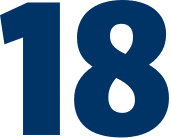 social enterprises supported through Acumen America's Health Equity portfolio

of scope 1 and 2 Greenhouse
Gas (GHG) emissions third-party verified
Communities: We Actively Engage People in Tackling the World's Most Pressing Community and Health Equity Challenges
Our patients, our employees and our business can only thrive when the communities surrounding us are resilient and sustainable. We prioritize addressing health inequities as a core focus of our community impact investments, and we actively seek to increase access to new medicines, improve the underlying social determinants of health that influence health outcomes, and help patients live healthier lives.
Engaging in Our Communities
STEM and RNAi Education
SIGN UP FOR EMAIL UPDATES
Receive news and updates on the work at Alnylam that affects you most.
Custom Body Class
corporate-responsibility-page