Explore Career Opportunities
Our Values Define Us
Alnylam's core values are at the heart of our growth and success. They are specific beliefs that guide what we focus on, how we conduct ourselves as employees and as a business, and whom we hire. Get to know our core values, and you'll understand more about what makes Alnylam special.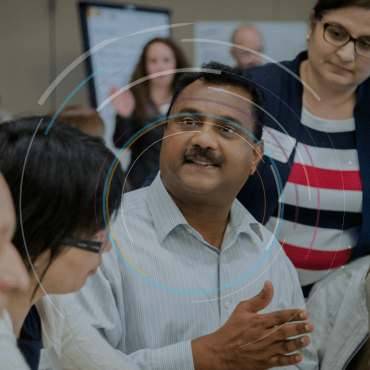 Passion for Excellence
We strive to be the very best so we can improve human health and achieve extraordinary outcomes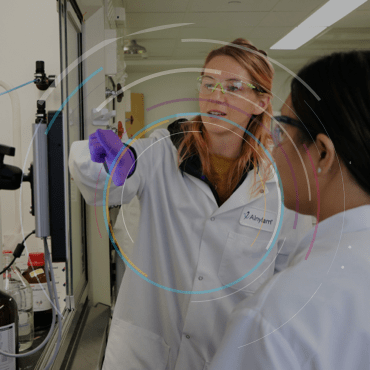 Fiercely
Innovative
Transformational, world leading science and flawless execution are at the heart of who we are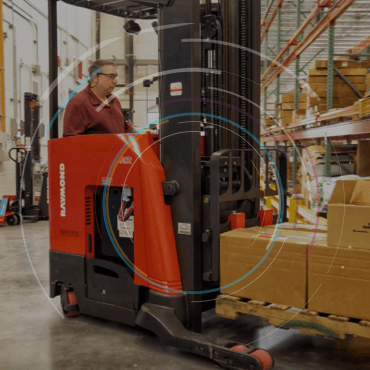 Commitment to People
What we do is personal and doing right by our colleagues and communities leads to the best outcomes for patients and Alnylam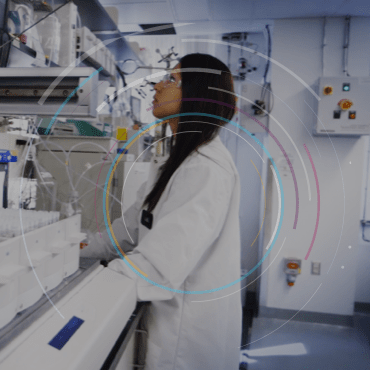 Open
Culture
We love the power of ideas and share them freely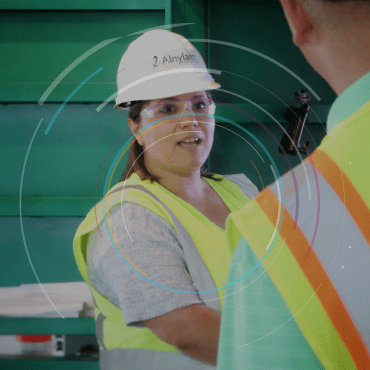 Purposeful
Urgency
We operate with a relentless drive to deliver on our mission for patients, striving continually to meet daring and audacious goals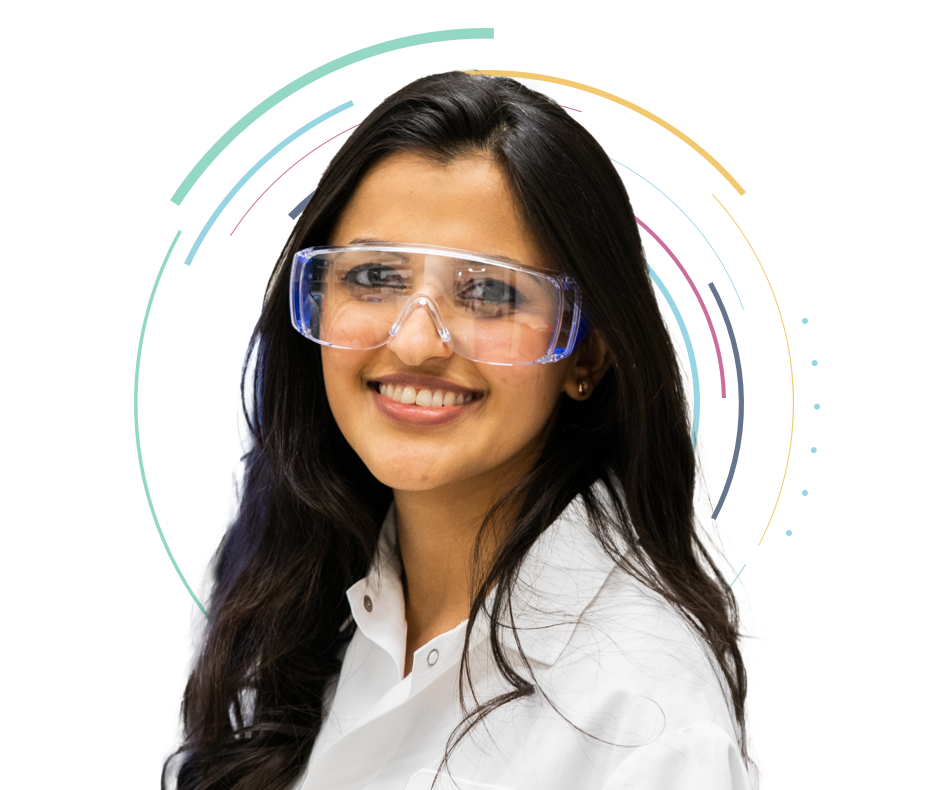 Working at Alnylam means rubbing shoulders with the giants of the industry. It has been a privilege for me to work in an environment that promotes teamwork, personal growth, and values scientific rigor above all. It is very fulfilling to see the new and innovative technologies that we are bringing to the industry. I feel proud when I think about the patients that benefit from our work and that is what motivates everyone who works here.
– Megha Subramanian, Scientist, Biology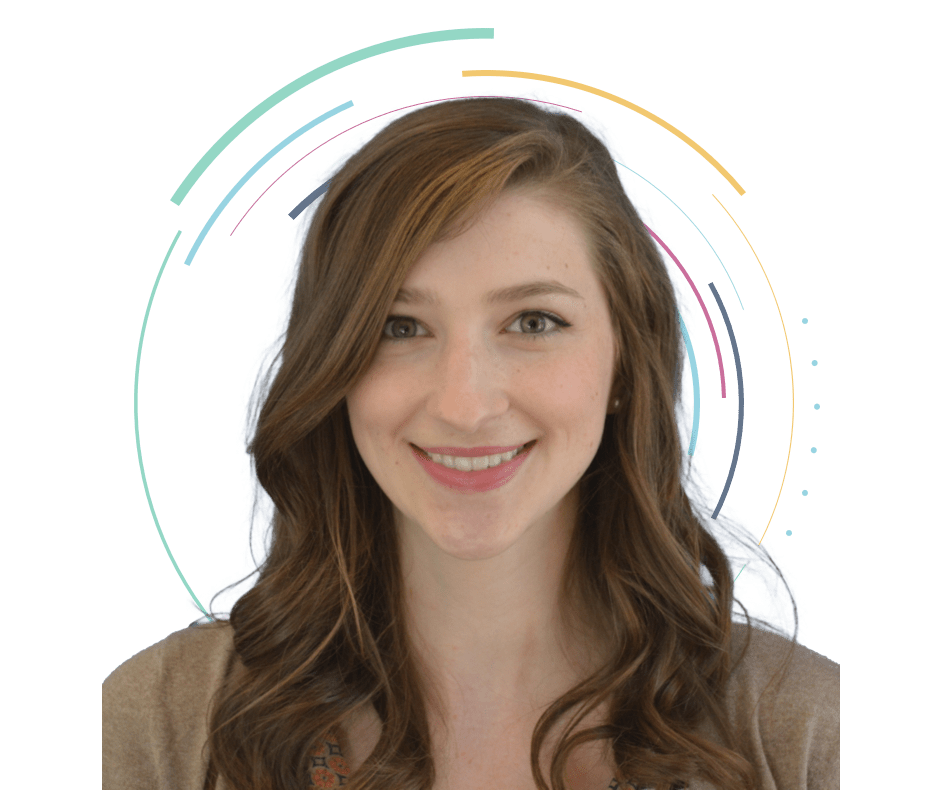 I joined Alnylam as a PharmD Fellow and am now a Medical Science Liaison. I feel very fortunate to be working at a company that is not only incredibly inspiring and mission-driven but which is made up of leaders and colleagues who nurture my career growth with opportunities to broaden my skills and provide the support to be successful in new roles.
– Maddie Merkel, Senior Manager, Medical Science Liaison (MSL)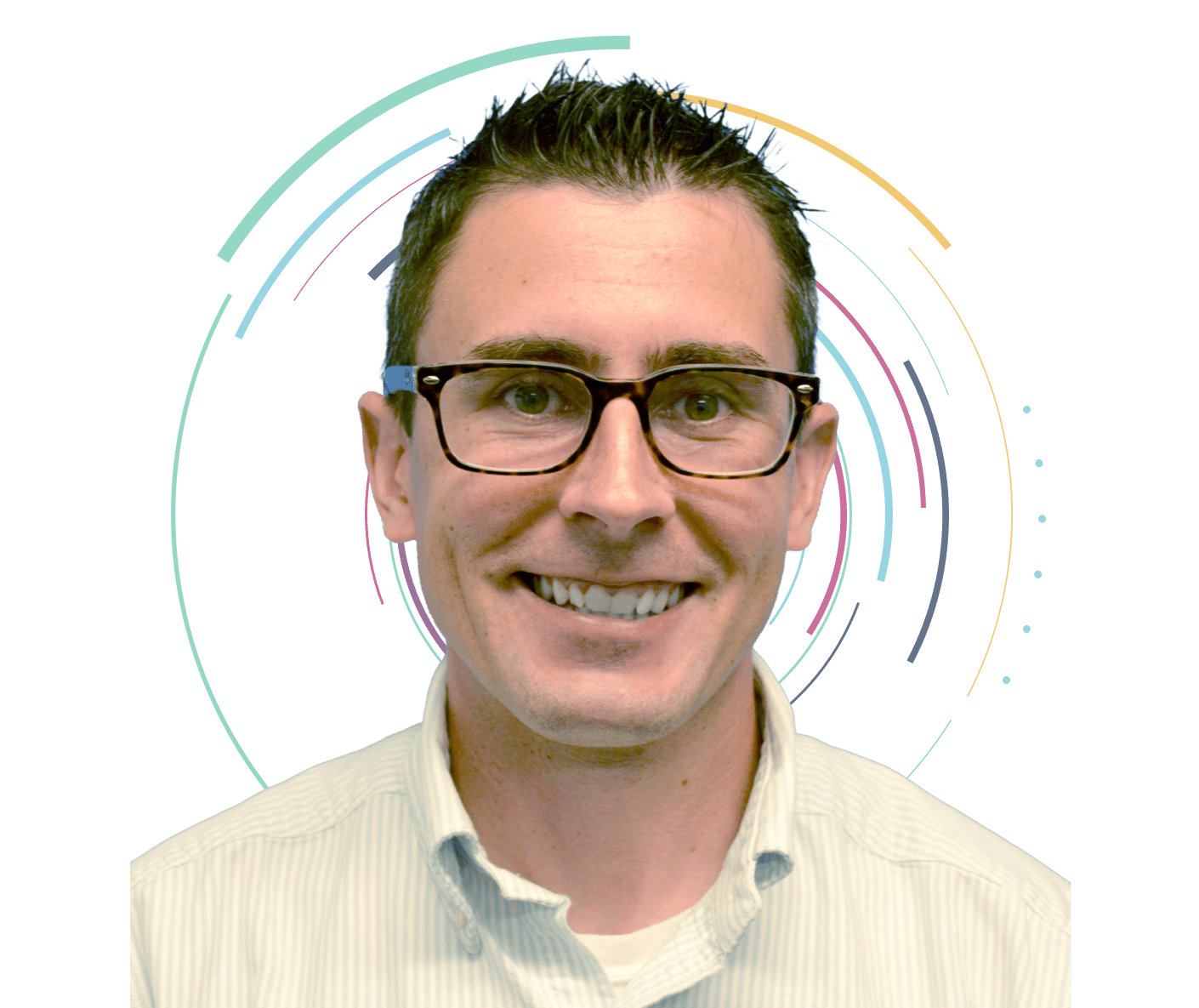 In my field, Alnylam ticked all of the boxes for me when I was looking for a new position. Our technology is unique, so the work is challenging, but it is also very rewarding. The culture at the manufacturing sites is a big reason why I enjoy working at Alnylam, as everyone seems driven towards a common goal, and you're surrounded by top – notch talent in every group.
– Chris Hughes, EHS Program Lead, Facilities, Engineering, and Real Estate
Alnylam Careers & Culture News
Important Policies and Notices:
Learn more about our applicant policies such as equal employment opportunity, accommodation requests, notice for recruitment & staffing agencies, fraudulent recruitment activity and pay transparency nondiscrimination provision.
At Alnylam, we commit to an inclusive recruitment process and equal employment opportunity. We are dedicated to building an environment where employees can feel that they belong, can bring their authentic selves to work, and achieve to their full potential. By empowering employees to embrace their unique differences at work, our business grows stronger with advanced and original thinking, allowing us to bring groundbreaking medicines to patients. Qualified applicants will receive consideration for employment without regard to their race, color, religion, age, sex, sexual orientation, gender identity or expression, national origin, ethnicity, marital status, protected veteran status, disability, or any other characteristics prohibited by law. Alnylam is an E-Verify employer in the United States.
If you need assistance or an accommodation in connection with the hiring process, please make a request to your Talent Acquisition Partner or email careers@alnylam.com. This information will be treated as confidential and used only for the purpose of determining an appropriate accommodation for the interview process.
External recruitment firms are an important component of our talent acquisition strategy at Alnylam; we value the partnerships built with our vendors. As a policy, we do not accept unsolicited resumes from external recruitment firms. All resumes submitted by external recruitment firms must be submitted through our applicant tracking system and all correspondence should be directed to a contact within Talent Acquisition – engagement with external firms requires that a signed Alnylam Employment Agency agreement be on file. External agency submissions that are sent to any employee or hiring manager, outside of the outlined process, will be deemed unsolicited and no fee will be paid in the event that the candidate is hired. Credit will be attributed as a referral or hired through other means.
Our external recruitment partners must also comply with all Office of Federal Contract Compliance Programs (OFCCP) guidelines.
Please be aware of the potential for scams and fraudulent recruitment activity from individuals claiming to represent Alnylam Pharmaceuticals. Alnylam never conducts its interview process via messaging apps, freelance sites, or social media platforms (i.e., Google Hangouts, WhatsApp, Signal, etc.). Alnylam team members only communicate with potential candidates through an official Alnylam email address ending in "@alnylam.com." Please do not provide any personal information if you receive a suspicious inquiry or job offer.
If you suspect any fraudulent activity or misrepresentation in connection with an Alnylam job opportunity, please report it to careers@alnylam.com. Additionally, you can report any suspicious recruitment activity to your state's Attorney General's office, Internet Crime Complaint Center, or Official Guide to Government Information and Services | USAGov.
Custom Body Class
career-page