Our Executive Leadership Team
Our Executive Leadership Team
Our Board of Directors
Our Board of Directors

of the
10 members
are female

are from
underrepresented populations

of the 12 members
are female

are from
underrepresented populations
Executive Leadership Team
Alnylam has assembled a team of passionate leaders from the biopharmaceutical industry, bringing together their experiences of drug discovery, drug development, and commercialization.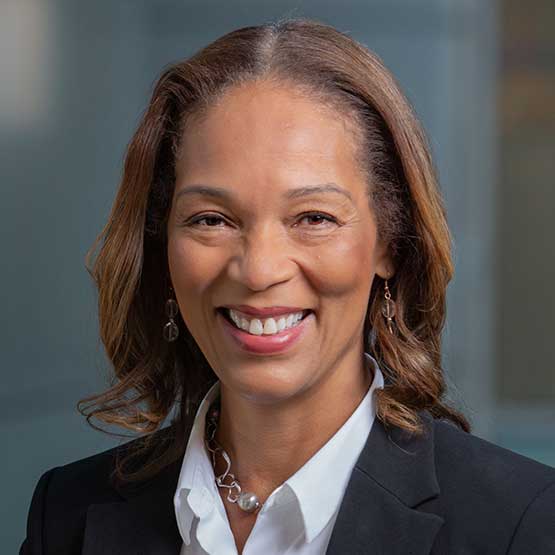 YVONNE GREENSTREET,
MBChB
Dr. Yvonne Greenstreet joined Alnylam in 2016 as Chief Operating Officer, was promoted to President and COO in 2020, and was appointed as a Director and Chief Executive Officer in late 2021. Yvonne has more than 25 years of experience in the Biopharmaceutical industry, driving strategy and innovation, bringing transformative medicines to patients, and building successful businesses in the US, Europe and globally.
Between 2011 and 2013, Yvonne was Senior Vice President and Head of Medicines Development at Pfizer serving on the executive team leading a rapidly growing $16bn division. Prior to Pfizer, she was at GlaxoSmithKline plc for 18 years, where she was Senior Vice President and Chief of Strategy for Research and Development. Yvonne had previously been in various positions of increasing responsibility at GSK, including Senior Vice President for Medicines Development and Chief Medical Officer for Europe.
Yvonne trained as a physician and earned her medical degree (MBChB) from The University of Leeds in the UK. She also holds an MBA from INSEAD Business school in France. Dr. Greenstreet serves on the board of directors of The American Funds and previously served on the board of directors of Pacira BioSciences, Inc. and argenx SE. Additionally, she is in the Scientific Advisory Committee of the Bill and Melinda Gates Foundation, a member of the Discovery Council of Harvard Medical School and a member of Biotechnology Industry Organization (BIO) Health Section Governing Board (HSGB).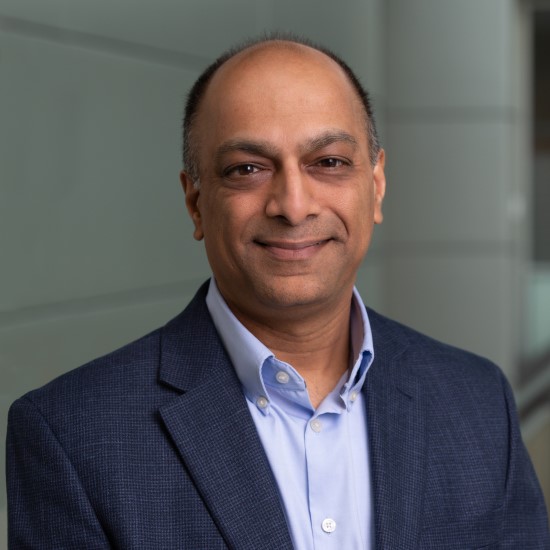 PUSHKAL GARG,
MD
Dr. Pushkal Garg joined Alnylam in 2014 with 15 years of experience in clinical drug development. He oversees all clinical development activities at Alnylam.
Prior to joining Alnylam, Dr. Garg served as Vice President, Global Clinical Research, Immunoscience at Bristol-Myers Squibb (BMS). He was the strategic leader of the Immunoscience franchise and oversaw the development of multiple clinical assets across the areas of rheumatology, gastroenterology, nephrology, and transplantation. While at BMS, he was instrumental to the late-stage development and approval of Nulojix® (belatacept) for kidney transplant recipients, and for supplementary biologics license applications (BLAs) for Orencia® (abatacept). Preceding this, Dr. Garg held various roles at Millennium Pharmaceuticals, overseeing the clinical development of multiple small molecule and biologic therapeutics for the treatment of inflammatory disorders.
Dr. Garg received a Bachelor of Arts with high honors in Biochemistry from the University of California, Berkeley, and his M.D. from the University of California, San Francisco. He completed residency training in Internal Medicine at UCSF, was a fellow in the Robert Wood Johnson Clinical Scholars Program at Johns Hopkins University, and served on the faculty of Harvard Medical School and the Brigham & Women's Hospital in Boston prior to joining the industry. Dr. Garg is a member of the Board of Directors of SQZ Biotechnologies (SQZ).
JEFF POULTON
Jeff Poulton joined Alnylam as CFO in August 2019. Prior to joining Alnylam, Jeff served as Chief Financial Officer at Indigo Agriculture, a plant microbiome company, from January 2018 to April 2019, where he supported the initial commercial scale-up of the business, including expansion outside the US.
Between 2003 and December 2017, Jeff held various roles of increasing responsibility at Shire Plc, culminating in his service as Chief Financial Officer and a member of Shire's Executive Committee and Board of Directors from January 2015 to December 2017. During his tenure at Shire, Jeff also led Shire's rare disease US, LATAM, and Asia Pacific commercial operations, as well as Shire's global rare disease business unit. Prior to Shire, Jeff led corporate finance and business development initiatives in both the gas and electric utilities industry and the materials manufacturing sector, serving in financial leadership positions at Cinergy Corp and PPG Industries. Jeff also served in the United States Navy as a Commissioned Officer.
Jeff holds a BA in Economics from Duke University and an MBA in Finance from the Kelley School of Business at Indiana University. He is a member of the Board of Directors of EIP Pharmaceuticals and Homology Medicines.
KELLEY BOUCHER
Kelley Boucher joined Alnylam in 2019 bringing nearly 20 years of experience within the biotechnology and medical device industries. She oversees the global HR organization which includes talent planning & strategy, organizational effectiveness, talent acquisition, learning & development, total rewards, and HR systems.
Prior to Alnylam, Kelley served as Vice President and Global Head of Human Resources at Abiomed for three years as the company experienced exponential growth and commercial execution. Before her time at Abiomed, Kelley spent 10 years at Shire where she held a variety of roles across HR, eventually becoming Vice President and Head of Human Resources for Technical Operations and then Shire's Corporate Divisions. She also managed the organizational design component of multiple acquisitions. Prior to Shire, Kelley was a Principal Consultant at Clockwork Consulting (a pharmaceutical recruitment firm) and worked at Syntonix Pharmaceuticals (acquired by Biogen) and Digitas. She was honored with the Healthcare Business Women's Association Rising Star award in 2013. Kelley is a member of the Healthcare Business Women's Association (HBA), the Human Resources Leadership Forum (HRLF) and the Corporate Executive Board (CEB).
Kelley attended Cornell University where she received her Bachelor of Arts in government relations and the Darden School of Business at the University of Virginia where she completed her studies in the Strategic Leadership Development executive program.
TIMOTHY MAINES
Tim Maines joined Alnylam in August 2017 as the Global Head of Quality Assurance and Quality Control and was promoted to Chief Technical Operations and Quality Officer in April of 2023, holding over 35 years of experience. Prior to joining Alnylam, Tim was a member of the senior leadership teams at Ariad Pharmaceuticals, Omthera Pharmaceuticals, Astra Zeneca/MedImmune, GTC Biotherapeutics (formerly Genzyme Transgenics) and Stryker Biotech where he provided strategic input and independent quality and technical oversight of each company's global GxP operations. In total, these experiences resulted with the commercialization and market expansion of thirteen novel medicines, including four FDA-approved therapies at Alnylam.
Tim holds a Bachelor of Science in Biology/Microbiology from Gannon University.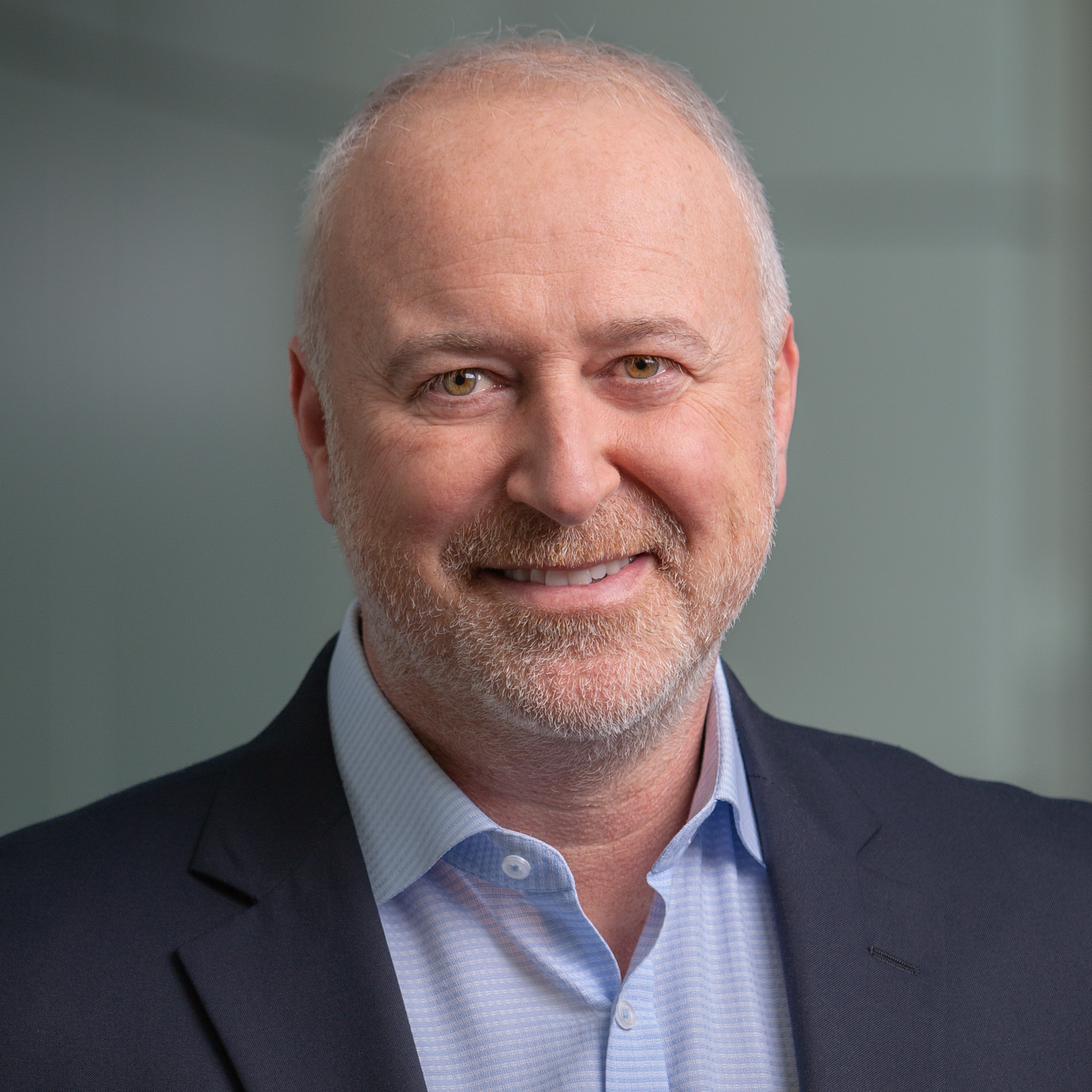 TOLGA TANGULER
Tolga Tanguler joined Alnylam in January 2021 and has over 20 years of global biopharmaceutical experience in a variety of marketing and commercial roles. He has worked across multiple geographies including the U.S., Europe, and emerging markets and in a broad range of small and large disease therapy areas.
Prior to joining Alnylam, Tolga served for two years as Senior Vice President and Head of Alexion U.S., where he led an organization of 700 colleagues across sales, market access, marketing, operations, and patient services. Before Alexion, he spent the majority of his career at Pfizer serving in roles of increasing responsibility, most recently as Regional President, North America for Rare Diseases and prior to that as Global Vice President and Alliance Co-Head, Eliquis, as well as and serving as a country manager of Denmark and Iceland during his tenure.
Tolga received his Bachelor of Science in Finance and Economics from Istanbul University in Turkey and his MBA in Marketing and Supply Chain Management from Michigan State University, as well as a post graduate certificate in Marketing from the University of California, Santa Barbara.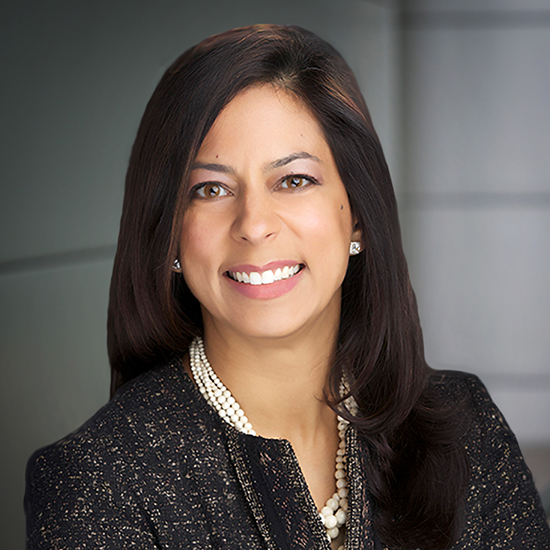 INDRANI FRANCHINI,
JD
Indrani Franchini joined Alnylam in January 2022 and has over 20 years of global legal experience in a variety of legal and compliance roles. She has held multiple leadership positions providing legal, government investigations, regulatory, governance, privacy, quality, compliance and commercial contracting counsel to a broad range of global functions.
Prior to joining Alnylam, Indrani served as Executive Vice President, Chief Compliance Officer at Alexion, and was a member of the executive team. Over her four years in this role, Indrani built and led a 300+ person global organization focused on risk management, including compliance, quality, and all aspects of policy, training, reporting, internal and external investigation, and communication.
Prior to Alexion, Indrani spent five years in legal and compliance roles functioning as Chief Compliance Officer and Assistant Corporate Secretary for Hess Corporation, a Fortune Global 500 leader in oil and gas exploration and production. Before Hess, Indrani spent almost ten years at Pfizer in various positions, including supporting the Global Pharmaceutical business. She began her career practicing corporate and transactional law at Milbank LLP, where she spent six years working in their New York and Tokyo offices.
Indrani received her Bachelor of Arts from Princeton University, her Juris Doctorate from the University of Michigan Law School, and served as a Fullbright Fellow at Kyushu University Graduate School in Fukuoka, Japan.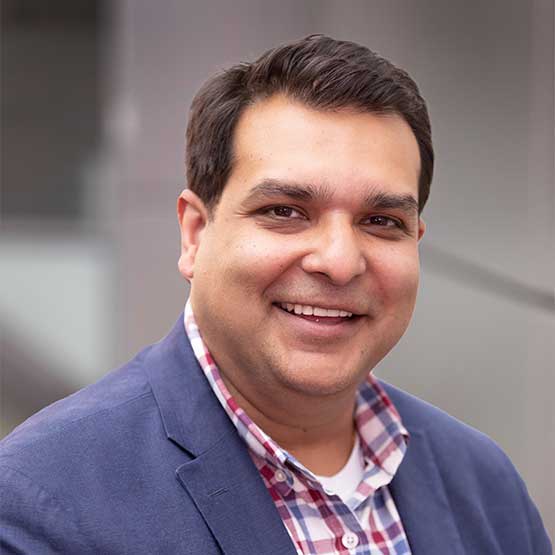 PIYUSH SHARMA,
JD
Piyush Sharma joined Alnylam as Chief Ethics & Compliance Officer in August 2022. Piyush is an accomplished compliance leader with over 20 years of experience building best-in-class compliance programs across multiple industries including pharmaceutical, energy, and technology. Prior to joining Alnylam, Piyush was at Alexion Pharmaceuticals for five years where he was the Head of Compliance, managing all aspects of the Company's compliance program, including a team of 25 Country and Regional Compliance Officers covering operations in over 50 countries. Before his time at Alexion, Piyush led anti-corruption compliance at Cognizant Technology Solutions and at Hess Corporation. He also held various compliance positions at Pfizer, including acting as the Chief Compliance Counsel for the Oncology and Emerging Markets Business.
Piyush attended Brown University where he received his Bachelor of Arts degree and went on to obtain his Juris Doctorate from Fordham University School of Law.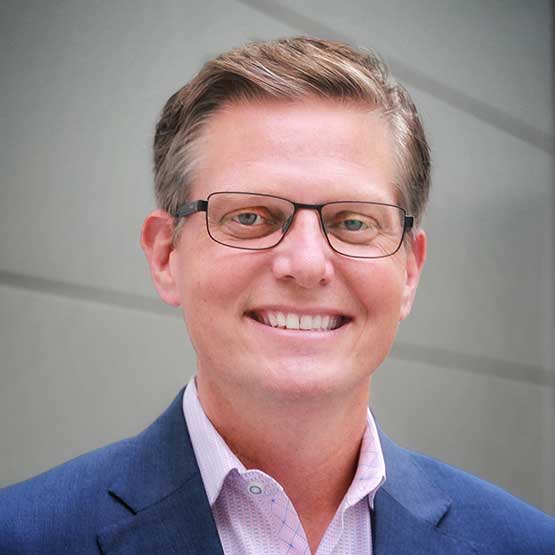 EVAN LIPPMAN
Evan Lippman joined Alnylam in September of 2022 as Chief Corporate Development and Strategy Officer bringing with him many years of experience in corporate finance, business development, operational, and commercial roles spanning both large pharmaceutical and emerging biotechnology companies.
Evan joined Alnylam from Intima Bioscience where he served as President and Chief Operating Officer. Prior to Intima, he was Senior Vice President Head of Corporate Development, M&A and Valuation for Takeda Pharmaceuticals for nearly five years. In this position he was responsible for developing, structuring, and negotiating global acquisitions, divestments, and commercially focused licensing/strategic collaborations.
Before his time at Takeda, Evan was Chief Business and Financial Officer of Aileron Therapeutics, General Manager at both EMD Serono and AstraZeneca and was at Pfizer as a senior business development executive.
Evan holds an MBA in Finance from Cornell University.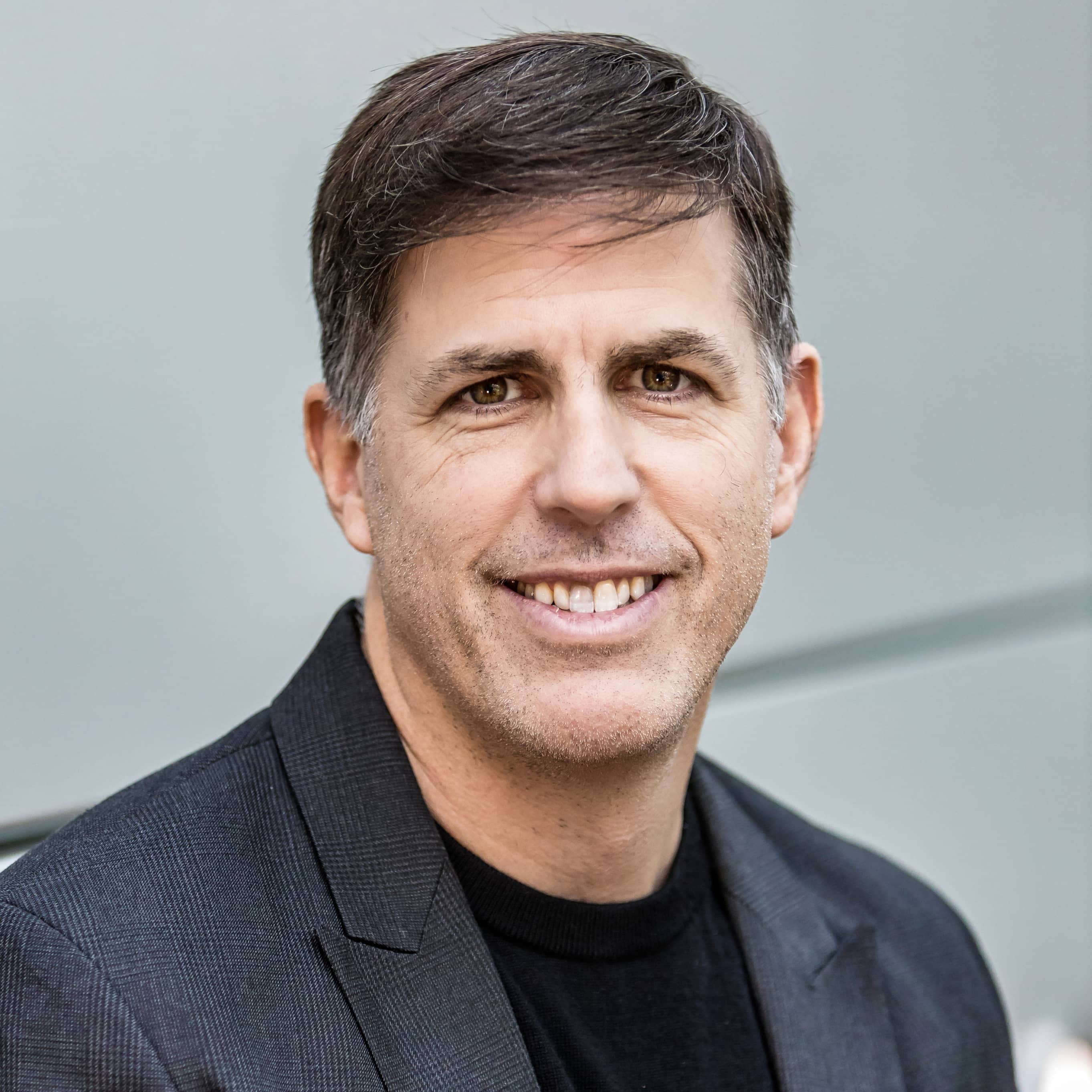 Kevin Fitzgerald,
PhD
Dr. Kevin Fitzgerald joined Alnylam in 2005 as Associate Director of Research and has served in roles of increasing responsibility and leadership since that time. Kevin was promoted to Chief Scientific Officer of Alnylam in May of 2019; he is also Executive Vice President and Head of Research at Alnylam and has 24 years of drug discovery experience.
His achievements at Alnylam include leadership of the company's RNAi delivery efforts, resulting in two clinically validated modes of siRNA delivery, and the development of Alnylam's RNAi therapeutic novel class of medicines. He is an inventor on over 50 patents including the majority of Alnylam's marketed and pipeline programs, as well as an author of over 50 papers including many in prestigious journals such as Nature, Cell, and New England Journal of Medicine. He has led multiple programs — including Alnylam's inclisiran program — from discovery through pre-clinical development, regulatory submissions, and early clinical development. Prior to 2005, Kevin was at Bristol-Myers Squibb for 7 years.
Kevin received his Bachelor of Science in genetics from Cornell University and his doctorate in molecular biology from Princeton University/Columbia Medical School. He completed his post-doctoral fellowship in oncology at Harvard Medical School.  Kevin also serves on the Scientific Advisory Board of Generation Bio and is an independent board Director for Ovid Therapeutics.
AMY W. SCHULMAN
Managing Partner, Polaris Partners; Co-founder, Executive Chair, and former Chief Executive Officer of Lyndra Therapeutics; Director of SQZ Biotech and Mt. Sinai Hospital; former Executive Vice President and General Counsel of Pfizer; served as the Business Unit Lead for Pfizer Consumer Healthcare.
DENNIS A. AUSIELLO,
MD
Director of the Center for Assessment Technology and Continuous Health; Jackson Distinguished Professor of Clinical Medicine at Harvard Medical School; Physician-in-Chief Emeritus at Massachusetts General Hospital; member of the Institute of Medicine of the National Academy of Sciences and the American Academy of Arts and Sciences; Director of Seres Therapeutics, Spexis AG and Rani Therapeutics and formerly served as Director of Pfizer Inc.
CAROLYN BERTOZZI,
Ph.D
Anne T. and Robert M. Bass Professor of Chemistry at Stanford University; Baker Family Co-Director of Stanford ChEM-H; Investigator at the Howard Hughes Medical Institute; Nobel Laureate and Wolf Prize recipient in Chemistry; member of National Academy of Sciences, National Academy of Medicine, National Academy of Inventors, the Royal Society (UK), Accademia Nazionale dei Lincei and the German Academy of Sciences Leopoldina; Director of OmniAb, Inc. and former director of Eli Lilly and Company.
MICHAEL W. BONNEY
Former Executive Chair of Alnylam, and former Executive Chair and Chief Executive Officer of Kaleido Biosciences; former Board Chair of Magenta Therapeutics; former Director of Bristol Myers Squibb Company; former Chief Executive Officer and Director of Cubist Pharmaceuticals; and former Director of Sarepta Therapeutics and Syros Pharmaceuticals.
OLIVIER BRANDICOURT,
MD
Senior Advisor at Blackstone Group; former Chief Executive Officer and Director of Sanofi; former Chief Executive Officer and Chair of Bayer HealthCare, former President and General Manager of the Emerging Markets and Established Products business units; Director of BenevolentAI and former member of the Executive Leadership Team of Pfizer Inc.
YVONNE GREENSTREET,
MBChB, MBA
Chief Executive Officer of Alnylam; member of the Board of Directors of The American Funds; Scientific AdvisoryCommittee of the Bill and Melinda Gates Foundation; member of the Discovery Council of Harvard Medical School; member of Biotechnology Industry Organization Health Section Governing Board.
MARGARET A. HAMBURG,
MD
Former Commissioner of the U.S. Food & Drug Administration; former Interim Vice President, Global Biological Policy and Programs at the Nuclear Threat Initiative; former Foreign Secretary of the National Academy of Medicine; former Chair of the Board of the American Association for the Advancement of Science.
PETER N. KELLOGG
Former  EVP, Chief Corporate Strategy Officer and EVP, Chief Financial Officer at Celgene Corporation; former Chief Financial Officer at Merck & Co., Biogen Inc., and Frito Lay International, a division of PepsiCo, Inc.; Director of Idorsia Ltd.
DAVID E.I. PYOTT
Former Chair and Chief Executive Officer of Allergan; member of the Supervisory Board of Royal Philips in the Netherlands; Director of BioMarin Pharmaceutical and Pliant Therapeutics; former Lead Director of Avery Dennison Corporation.
COLLEEN F. REITAN
Former President of Plan Operations and Chief Operating Officer of Health Care Service Corporation; former President and Chief Operating Officer of Blue Cross Blue Shield of Minnesota; Director of Myriad Genetics.
PHILLIP A. SHARP,
PhD
Institute Professor Emeritus, Koch Institute for Integrative Cancer Research, MIT; Founding Director of McGovern Institute for Brain Research, MIT; Nobel Laureate; Founder of Alnylam; Co-Founder and former Director of Biogen; member of the National Academy of Sciences, the Institute of Medicine, and the American Academy of Arts and Sciences; Director of Syros Pharmaceuticals and Vir Biotechnology.
ELLIOTT SIGAL,
MD, PhD
Senior Advisor to the healthcare team of New Enterprise Associates; former Executive Vice President and Director of Bristol-Myers Squibb, where he also served as Chief Scientific officer and President of R&D; Co-chair of the Scientific Advisory Board of Amgen; Member of Scientific Steering Committee for the Sean Parker Institute for Cancer Immunotherapy and member of the Board of Directors for Adaptimmune, Vir Biotechnology and Surface Oncology.
SIGN UP FOR EMAIL UPDATES
Receive news and updates on the work at Alnylam that affects you most.