Advocacy for Impact is a global competitive grants program that aims to inspire patient advocacy groups to develop solutions to address critical unmet needs in the rare disease communities they serve.
People with rare diseases often face unique challenges due to the complexity of their conditions, and we recognize that unique challenges call for creative solutions. We developed the Advocacy for Impact Grants program with that in mind, and because, at our core, we value and understand how exploring and developing new ideas has the potential to create high-impact initiatives that are a catalyst for change.
In its inaugural year, the Advocacy for Impact Grants program supported seven patient advocacy groups in six countries across three continents who received grants totaling nearly US$250,000 to fund new initiatives supporting two rare diseases (learn more about the 2018-2019 recipients and their projects). This year, seven patient advocacy groups in five countries across three continents will receive grants totaling US$270,000 to fund projects supporting hATTR amyloidosis, acute hepatic porphyria (AHP), and primary hyperoxaluria type 1 (PH1) patient communities. Learn more about the 2019-2020 recipients and their initiatives.
Advocacy for Impact Grants is a global program, and Alnylam recognizes that unmet needs will differ across diverse communities and geographies. We encourage patient advocacy groups from around the world to apply with projects targeted to specifically meet the unique or special needs of their own communities. Groups can submit applications describing their new projects in any language. Advocacy for Impact Grants is an annual program that will continue in 2021 with another call for applications at that time.
Eligibility
Alnylam's Advocacy for Impact Grants focuses on three key disease areas in communities around the world:
This competitive grants program will recognize and fund new projects of up to $50,000 USD (or equivalent local currency) that aim to:
Increase disease awareness and access to diagnosis
Offer education to patients, families, caregivers, healthcare providers, and/or public
Improve patient care
Alnylam reserves the right to provide no funding if no applications are received that fully meet the eligibility and review criteria.
Please note that applications solely focused on research or for registries will not be considered as part of this year's program. Recipients of the 2018 grants must wait one application cycle before applying again and therefore are not eligible to apply for this year's cycle.
Applications will only be accepted via email to AdvocacyForImpact@alnylam.com, and must be downloaded from this website. Interested groups must download the application and complete it before submitting via email with the necessary attachments outlined in the application. The application submission deadline for the 2019 – 2020 program has passed.
2019-2020 Alnylam's Advocacy for Impact Grants Timeline
Read the Application Guide today and take a first step towards creating meaningful change in the rare disease community.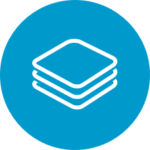 Preparation
Nov 19, 2019 – Jan 31, 2020
Download and read the entire Application Guide.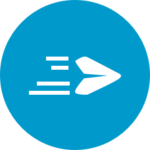 Submission
Nov 19, 2019 – Jan 31, 2020
Download and fill out the Application Form. Gather the required supporting documents during this time. Return the completed Application Form via email by Jan 3, 2020 at 11:59 pm US Eastern Time.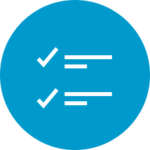 Review
Apr 2020 – May 2020
A review committee comprised of senior Alnylam leaders and external experts with experience in nonprofits and rare disease patient advocacy will review the applications based on set review criteria.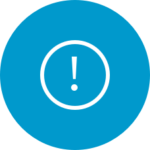 Notification
Mid 2020
All applicants will be informed of the results of the review process early Summer 2020.
SIGN UP FOR EMAIL UPDATES
Receive news and updates on the work at Alnylam that affects you most.